Sponsorship: Rice Industries Signs on as New Sponsor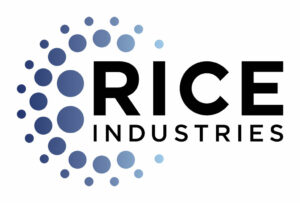 DUSC is pleased to announce that Rice Industries will be the official Academy sponsor for the 2021/2022 and 2022/2023 seasons. Rice Industries will also be our major shirt sponsor for all Academy players and coaches.
"DUSC is excited about our new partnership with Rice Industries," said Kevin McCarthy, DUSC Executive Director. "Rice is at the forefront of materials science that will expedite development of sustainable technologies such as EV batteries and environmentally-friendly plastics, including recycled fibers used in athletic apparel. DUSC is proud to associate and align with other progressive leaders in their field. The core values DUSC brings to the NYC community are inclusivity, teamwork and commitment to excellence. These are also core values we share with Rice Industries and empower DUSC to offer the best NYC youth soccer experience for our players, parents and coaches. With the support of Rice, DUSC is also able to continue providing opportunities for all youth soccer players regardless of income, zip code or socio-economic status."
Dan Rice, Founder and CEO of Rice Industries, stated, "We are proud to be partnered with DUSC because of the alignment of values between the organizations. Critical drivers of both organizations include diversity, continuous organizational improvement, teamwork, and a broader effort to improve the community. I am impressed by DUSC's Soccer for All program and its efforts around diversity. Rice seeks to build the most diverse team possible, while driving advanced material innovation to better serve sustainability requirements."
For more information on Rice Industries, please visit them online at Rice-Industries.
If your company is interested in being a DUSC sponsor, please reach out to us at info@dusc.net