Gotham FC Fantasy Camp Recap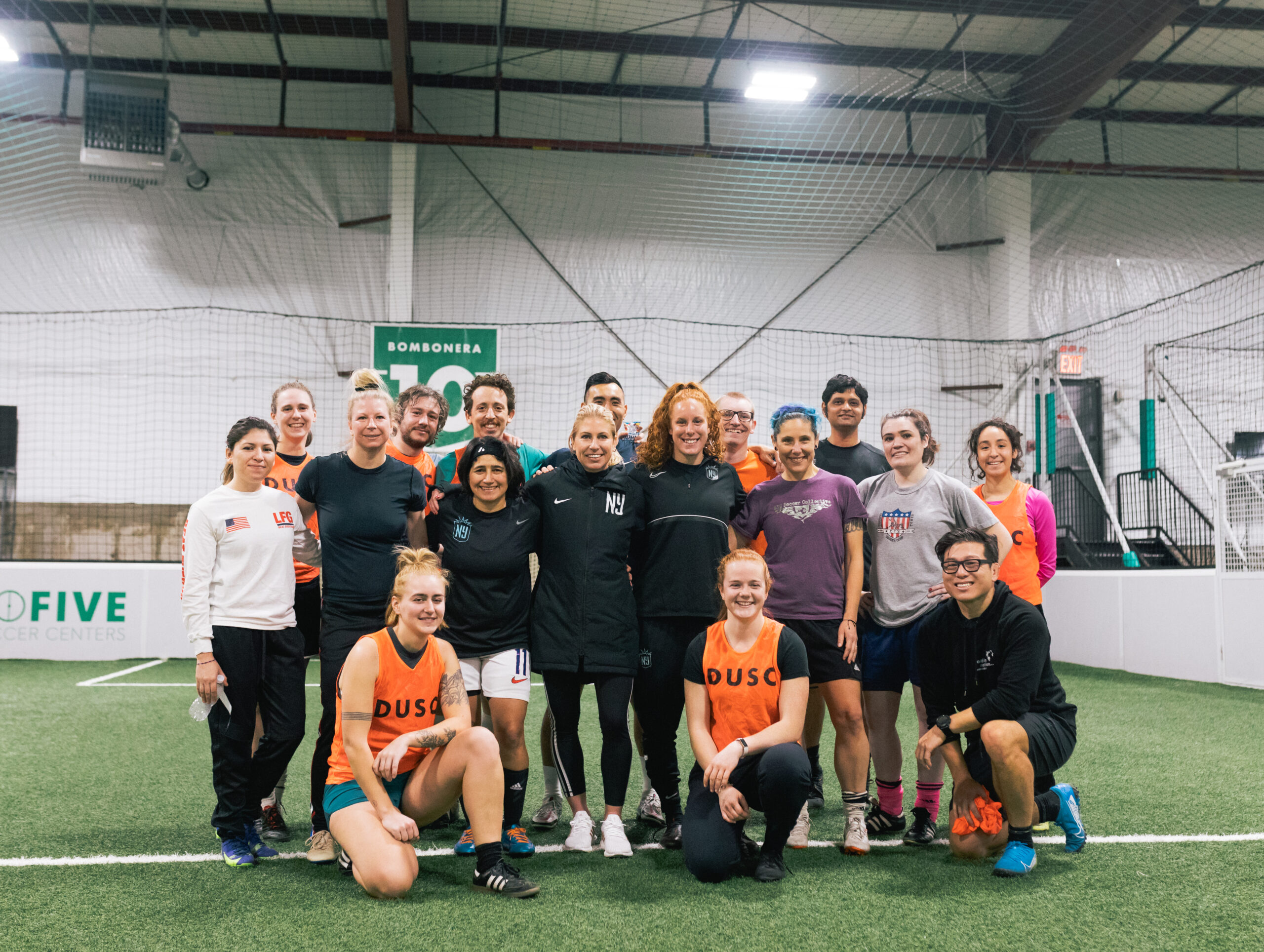 Over the weekend, Downtown United Soccer Club teamed up with Gotham FC for a Fantasy Camp where fans got the chance to learn, train, and play with superstars of the NWSL.
Headed up by DUSC Operations Manager and Women's Technical Director, Leanne Campbell, registrants met at SoFive Brooklyn for a day of training.  These lucky fans were joined by Gotham FC captain, McCall Zerboni, and Gotham Reserves captain, Samantha Rosette.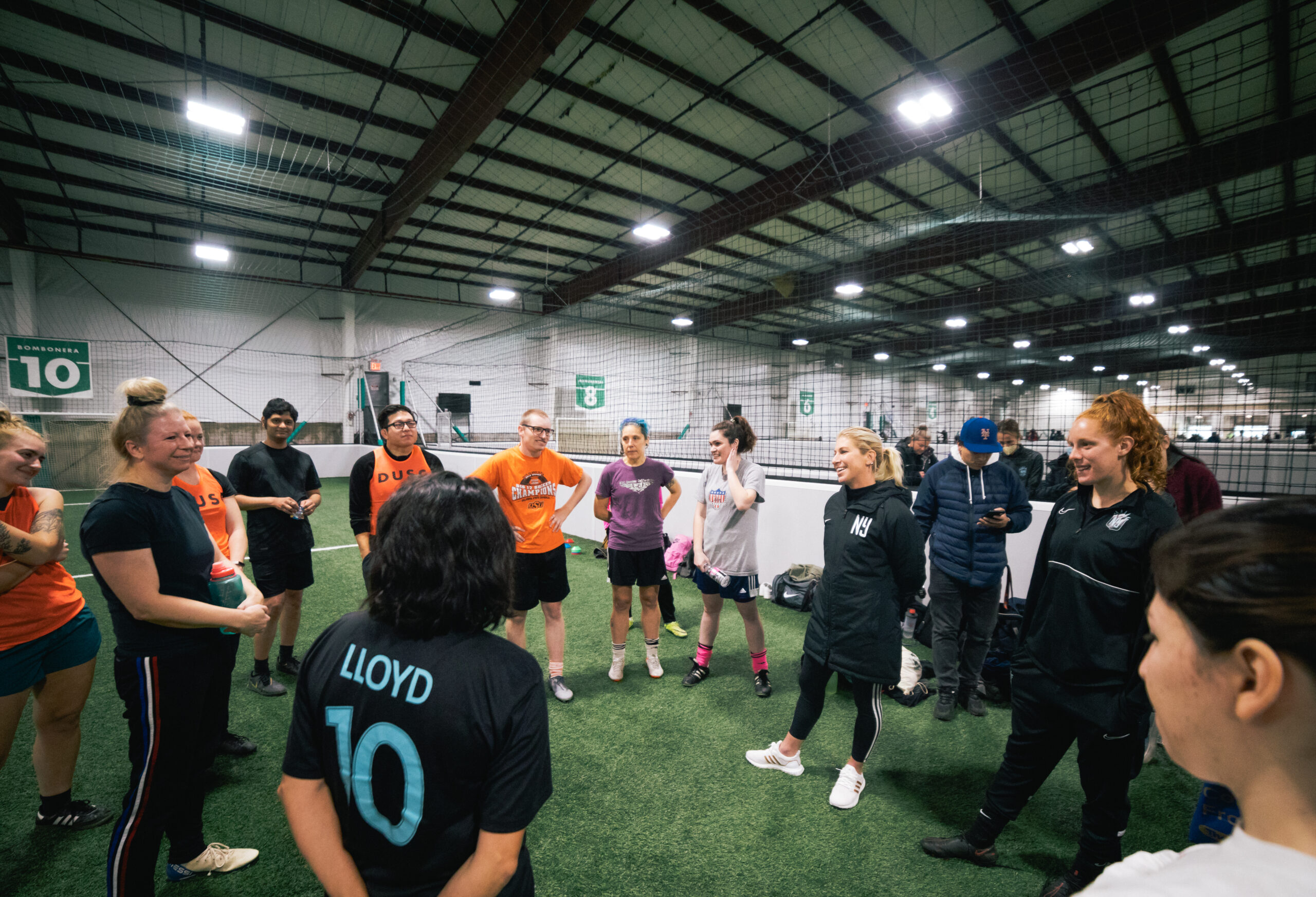 Participants were put through a series of warmups, skills training, and then a mini tournament to end the session.  They got one-on-one time with Zerboni and got a taste of what daily practice may look like for the pros.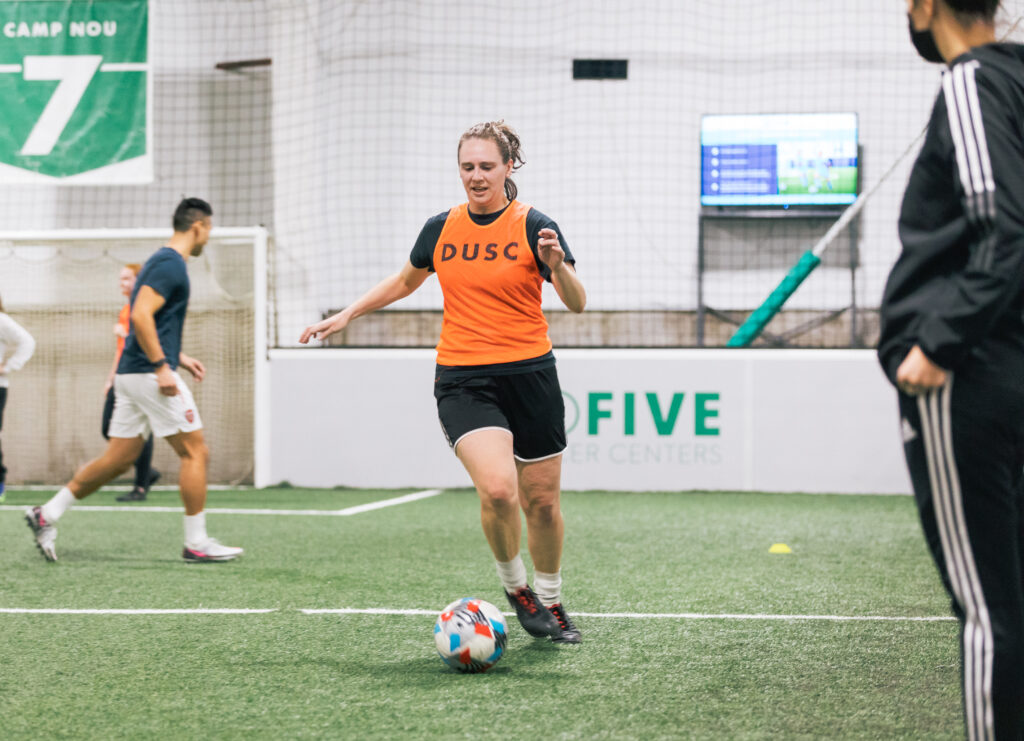 NJ/NY Gotham FC Beat Writer, Jenna Tonelli, covered the event and shares a closer look.
Our partnership with Gotham FC has given extended members of our community the opportunity to get up close and personal with some of the most popular players in the league. Be on the lookout for similar events in the future.
NJ/NY GOTHAM RESERVES
NJ/NY Gotham Reserves is a WPSL team co-operated by Downtown United Soccer Club and Gotham FC (formerly Sky Blue FC). The team serves as a reserve side for the Gotham FC first team and competes in the Women's Premier Soccer League. The WPSL is the largest semi-professional women's soccer league in North America with teams from both the United States and Canada.