Professional Pathways: Amateur Teams Shine Bright
Downtown United Soccer Club's amateur adult teams hit stride during the summer of 2021. Both the Men's U23 team and the NJ/NY Gotham Reserves team won their respective conferences, each going undefeated in the process.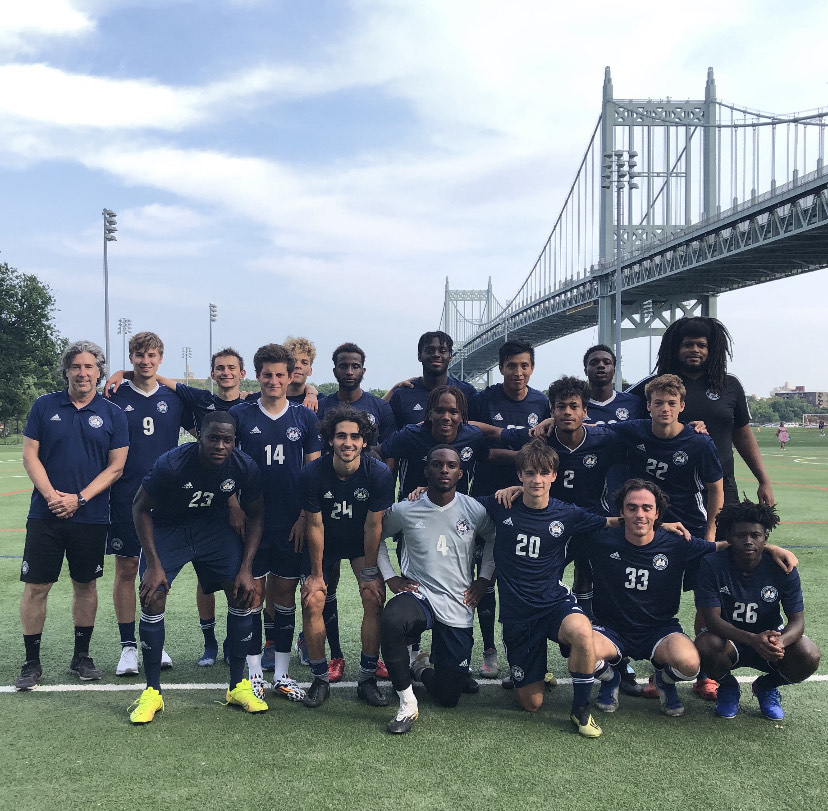 STATS: 
(5-1-0), Out of Conference (2-0-0)
24 Goals Scored, 3 Goals Conceded
The Men's U23 team competed in EDP 23U Summer League for the fourth straight year. The group secured three consecutive titles in the years prior, including a converted Fall season during the height of COVID in 2020.
The program is lead by Head Coach, Kimani Calnek, who has been with the team since its inception in 2018. Kimani has seen the meteoric rise of the group, including the team's prior titles. DUSC is proud to share that many of the MU23 players are Academy graduates who continued their DUSC Way into their early 20s.
Aside from a fourth triumph in the EDP Summer League, this team had a bit of a magic touch during 2021. Fortunately, some of the magic was caught on film. Check out the videos below to see some notable highlights.
Accolades
2018 EDP Men's U23 Summer League Champions
2019 EDP Men's U23 Summer League Champions
2020 EDP Men's U23 Fall League Champions
2021 EDP Men's U23 Summer League Champions
NJ/NY Gotham Reserves Program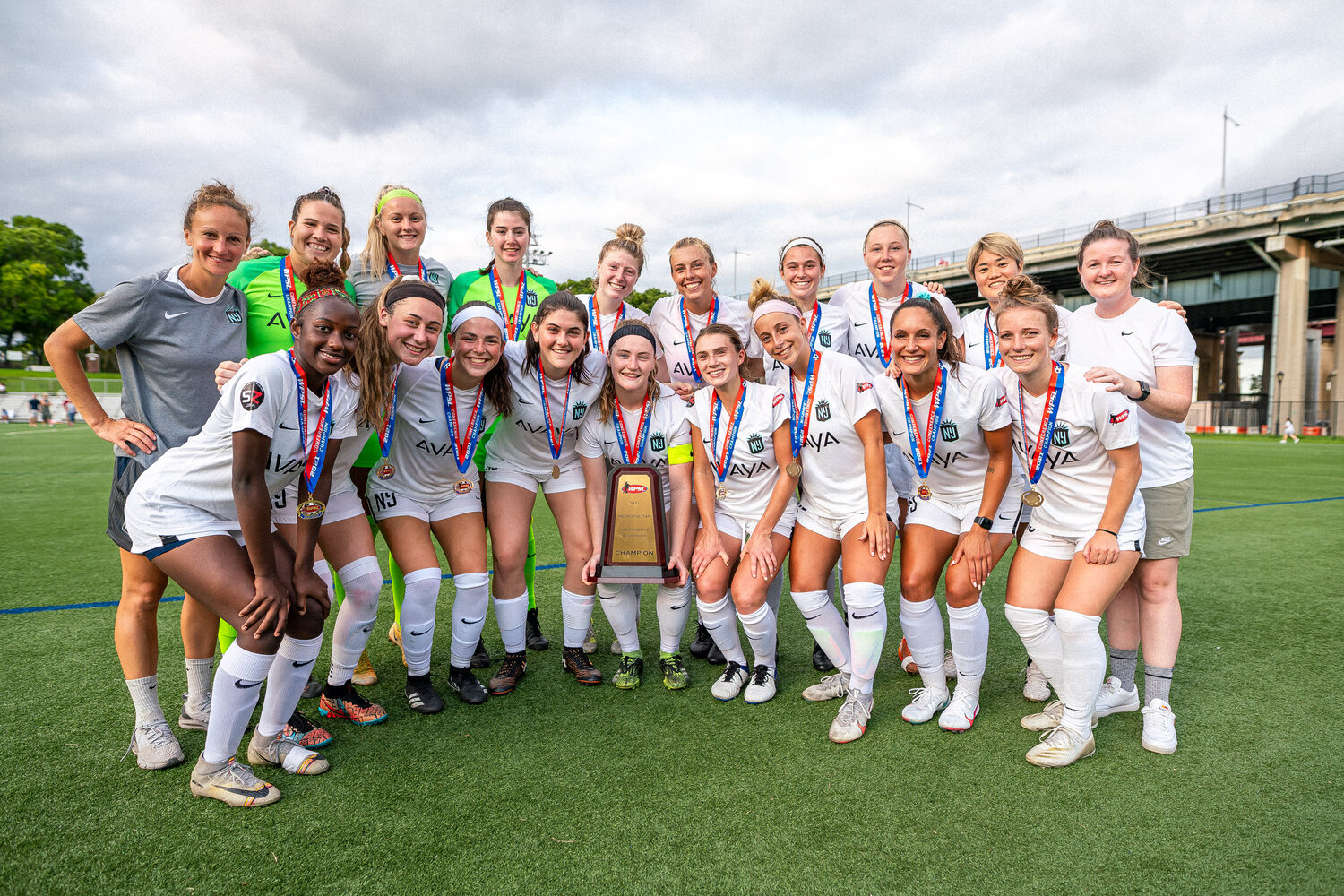 STATS: 
(9-0-0)
39 Goals Scored, 7 Goals Conceded
The spring of 2021 was a time full of growth. The club formerly known as Sky Blue FC evolved into the now formidable NJ/NY Gotham FC. Along with this branding evolution came an investment into the local NYC youth playing environment via a special partnership with DUSC. The partnership between the two clubs is what made the NJ/NY Gotham Reserves pathway possible.
DUSC Academy Coach and Assistant Coach at Fordham Women's Soccer, Eleri Earnshaw, was the Co-Head of the Reserves along with Gotham FC Assistant Coach, Becki Tweed.
The Gotham Reserve team was a varied blend of age and immense talent. Players from around the country, and even world, represented the Gotham x DUSC relationship. There's no better example than 17 year old Bella Sember, from Long Island, playing side by side the 34 year old former Japanese International, Asako Ideue.
The team hosted an incredibly strong roster, with players hailing from the ACC to the Pac-12 Conference. Two players on the roster were former DUSC Women's U23 team members, Fatou Doucoure and Morganne Cartee.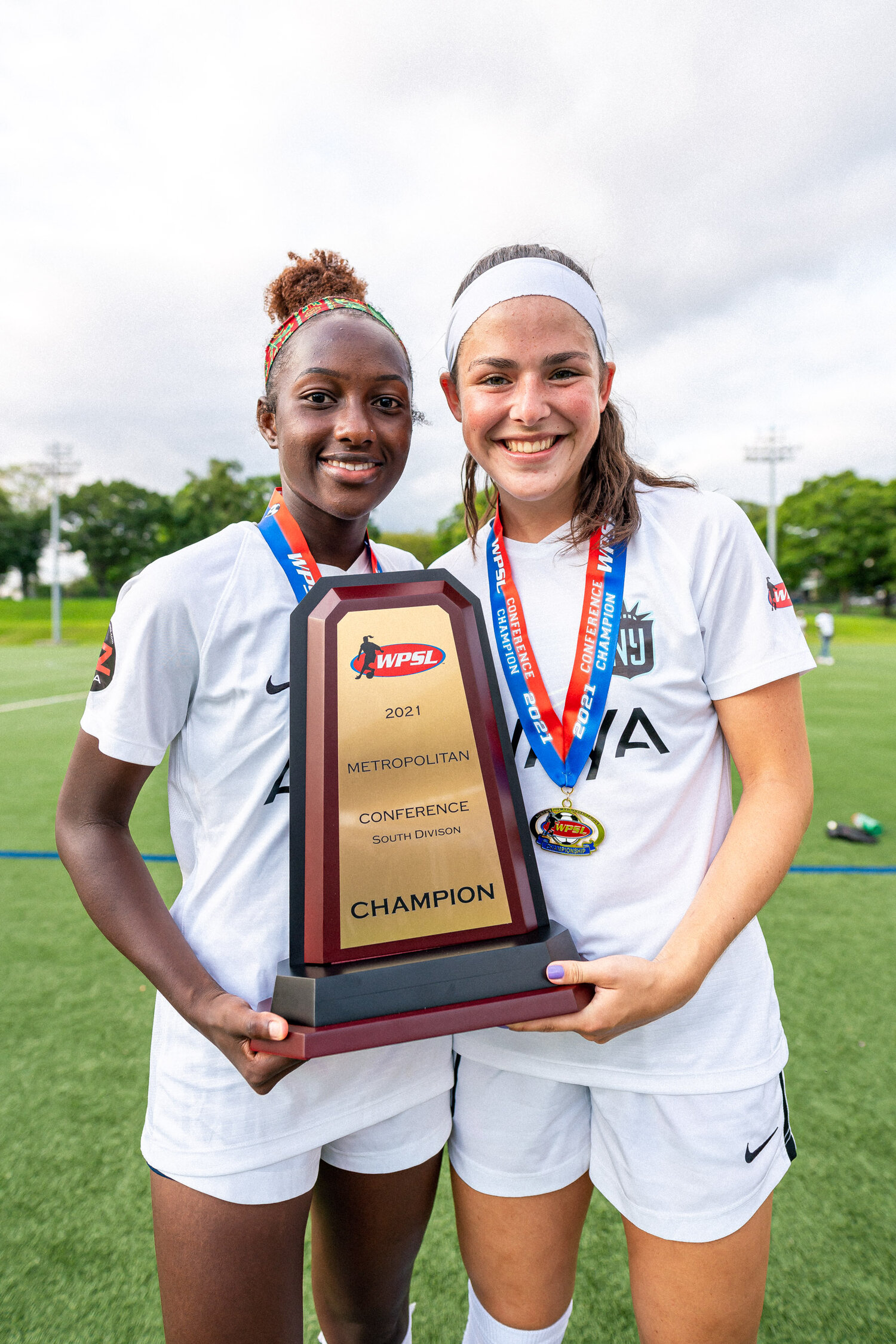 With the guidance of Coach Earnshaw and Coach Tweed, the group found themselves undefeated in superb style and lifting a trophy at the end of their season. The tone was certainly set for years to come. Watch the highlights from the championship match below!
Accolades
2021 WPSL Metropolitan Conference South Champions