DUSC Hires Sydney Redisch as Communications + Media Manager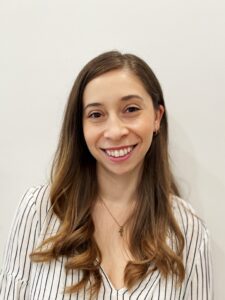 DUSC is excited to announce the hiring of Sydney Redisch as full time Communications and Media Manager at Downtown United Soccer Club.
Sydney brings 8 years of experience working in the health, fitness, and sports industry.  Her focus on growing online communities through engaging and organic content has helped her merge online connections with real world experiences.  She is enthusiastic about creating friendly and fun events where people can come together and celebrate their shared interests.  As an avid Arsenal supporter, Sydney comes to DUSC with a passion for all things soccer and a love for the diverse culture that surrounds the beautiful game.
"Being immersed into the soccer community has been a dream of mine for many years.  I am thrilled to be joining Downtown United Soccer Club and look forward to lending my hand in its continued success and reaching bigger goals (pun intended)!" ~ Sydney Redisch, Communications + Media Manager
"Sydney will help communicate who we are what we do and why we do it across our media channels.  While we won't hold her Arsenal support against her, we are confident her unique style will add sunshine from dawn to DUSC"  ~ Tom Frambach, General Manager
About DUSC
Downtown United Soccer Club is the most comprehensive soccer club in NYC.  Serving approximately 5,000 participants annually in Downtown Manhattan and the greater NYC area, DUSC offers programs for players of all ages, genders and backgrounds. Whether starting out in our mini ballers Classes (Beginning at Age 3), or participating in our highly competitive U23 Men's or Women's teams, our professional staff offer programs for all stages of development and interest.